Do you wish you had a Personal Assistant to help you get through your to-do-list?
Do you need assistance with managing your crammed calendar, organising meetings, completing your banking and travel arrangements? Is updating your social media accounts taking up way too much of your time? Or how about creating a WordPress website for your new business?
Every second you spend completing administrative or personal tasks, training a temp, or worrying about that paperwork piling up, is costing your business profitable time and money. Let me help you reduce your costs by providing you with professional and flexible solutions.
No job is too big or too small. As a Virtual Assistant, I can help you to run a profitable and thriving business by providing you with the support your business needs to run efficiently.
Free up your time to concentrate on business development
Get help with the tasks that you either don't have time to do, or cannot justify hiring an employee to cover
Get assistance on an ongoing basis or for just a 'one off' project
No restrictions on who can use a Virtual Assistant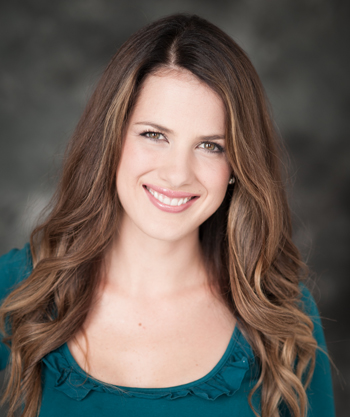 Hi, I'm Danni Price.
I'm here to help you run a successful business by supporting you with all your administration and online business needs … virtually.
Administration
If you find yourself struggling to grow your business because you're spending so much time administering it, then it's time that you brought in an extra pair of hands.
Events
Let me take care of your business meetings, conferences, Christmas parties, staff social functions. I can coordinate every detail of your special events.
Social media
Do you need to get your name and product/service out there to grow your business? I can help you to set up your social media pages and manage your content for you.
WordPress websites
Does your business have an online presence. Do you have no idea where to start in creating your own website or even maintain a WordPress site and content?
About me
Go Virtual Today, established by me – Danni Price, is a Melbourne based operation offering virtual business solutions and personal services to small/medium sized businesses all around Australia.
After having two of my three children and desiring the work life balance, I joined the strong force of 'work at home Mums' and set out about establishing a business. Becoming a Virtual Assistant not only enables me to work virtually from my home office, but more importantly draws on my strongest skills and professional experience as an Administration Officer, Personal and Executive Assistant.
I love to learn about others businesses and my mission is to help you achieve a work/life balance by helping you in your own business by easing your administrative burden.
I have over 16 years experience in Administration and 10 years in Personal/Executive Services, in a variety of top industry sectors. With expert knowledge of social media, event management and a very organised and friendly manner, myself and my team are invaluable to your business success.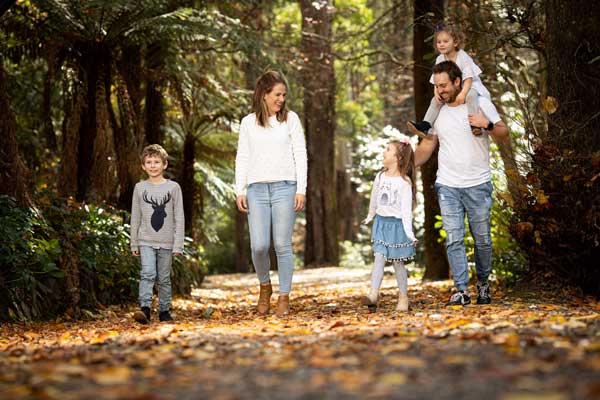 Danni and her team at Go Virtual Today have supported my business for the past 3 years in numerous ways.  The usual stuff – diary management, chasing up people, travel, client liaison – but also she compiled an extensive resource centre for my new book talking the Walk®2. 
Danni is reliable, works to an extremely high standard and is also able to speak in my language when she is writing on my behalf on email and on Facebook.  She is brilliant I recommend her highly"
Go Virtual Today has been invaluable to me in my electrical business, making life so much easier, knowing the admin side of my business is looked after. Danni will go that extra mile to ensure your task is done right the first time. I wouldn't be half as organised without her by my side keeping my administration and book work on track.  Danni is super organised, easy to work with and I completely trust her speaking to my clients and associates on my behalf. I highly recommend Danni and her team to anyone who can't keep up with their to-do list!
Danni is very obliging, timely and professional.
I have been working with Danni for a number of years now and love how she just keeps things organised and happening. She works with intelligence and common sense and is able to manage a great breadth of tasks.
She is so easy to work with and I know I wouldn't get nearly as much done without her managing my calendar, social media, general admin and book work and just keeping me on track.
I can highly recommend Danni to anyone who needs some help with their business. You'll wonder what you did without her!
Go Virtual Today has proved to be invaluable to our business. We turn to Danni for reliable, efficient and friendly assistance when we need it.
Go Virtual have been helping my business for a year now and I couldn't do it without them. I have had clients tell me how impressed they were with Danni and that the only reason we made the sale is because of her approach and professionalism. I couldn't recommend them highly enough.
I've been lucky to work with Danni for a few years now.  She is very professional and ALWAYS delivers on time, every time. Danni is organised, efficient and always thinking ahead.  She gives me a gentle nudge when I need to get her the information she needs, but am dragging my heels – which is exactly what I need.  I am completely comfortable handing any task or client interaction over to her in the knowledge it will be completed to the highest standard.  She makes my life so much easier and I cannot recommend her highly enough. 
Danni and the Go Virtual Today team have been amazing at helping us with the administrative side of our business. From marketing, to social media, as well as designing brochures. Danni's attention to detail and organisational skills are amazing, and I highly recommend Go Virtual Today to any small business that needs an extra helping hand!
Danni's commitment to everything looking 'just right' is flawless. She takes a huge weight off your shoulders, allowing you to focus on what you really need to to build your business. My Facebook page has significantly increased its number of shares and likes, and my newsletter now looks like the professional consistent marketing tool I had always wanted it to be.